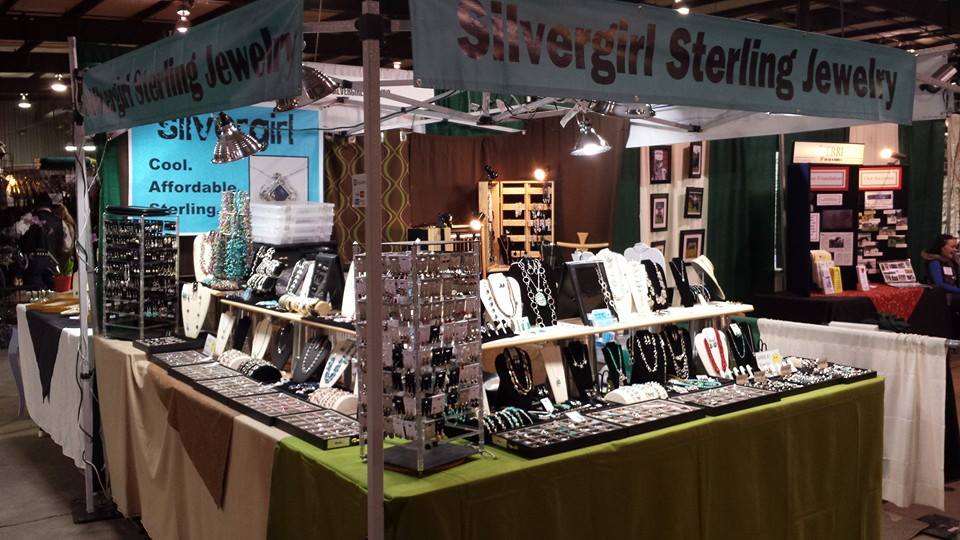 We are located in the Baltimore/Washington area, and bring Silvergirl Sterling jewelry to a wide range of events throughout the year. From local craft fairs, to wine and food festivals, women's shows and fundraisers, you can see the collection in person! I hope you will be able to come out and meet me and see the jewelry for yourself soon!
Upcoming Events 2018
September 21-23

International Gem and Jewelry Show
Oaks, PA

September 28-30


International Gem and Jewelry Show
Gaithersburg, MD

October 5-7

International Gem and Jewelry Show
Timonium, MD

October 13-14

Autumn Glory FestivalDeep Creek Lake, MD

October 19-21

Maryland Home and Garden ShowTimonium, MD

October 27-28

New Jersey Women's ExpoEdison, NJ

November 17-18

Gem Miner's Holiday ShowLebanon, PA

November 23-25

Festival of TreesTimonium, MD

December 2-5

Grand Strand Gift Show
Myrtle Beach, SC

December 14-16

International Gem and Jewelry ShowChantilly, VA

January 9-13, 2019

Atlanta International Gift Show(Wholesale) Coastal Gift Booth 325Atlanta, GA
Fun, Friends and Sterling!
Be sure to visit us at one of these fun events to see the latest new additions to the collection! If you're not already on our mailing list be sure to join to have access to discounts that you can use when you see us in person! Want to join, just click HERE to join the list!